UMass Football Goes Gorillas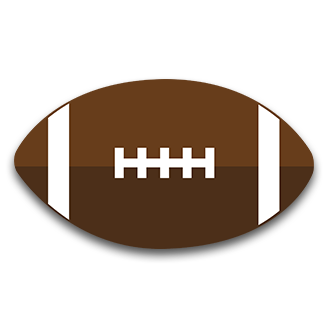 After a deflating 58-50 loss to Ohio on Saturday, the UMass Minutemen made the biggest move in college football history. The school's football team has recruited two silverback gorillas out of a small town in Louisiana. The two apes, Gonzo Nanners (Center) and Bugsy Waters (Right Tackle) both verbally committed to the school on Sunday morning and will join the team next fall.
The NCAA released a statement, "Technically, there are no rules discriminating against any animals at all, we really didn't think something like this would ever happen. We will not proceed with any action that would block this from happening and believe it could be very big for the sport of college football."
The coaching staff also commented on their new recruits in a press conference with the two future offensive linemen, "You gotta do what you gotta do, it's not fun being 0-6, and it all comes down to not having that pass protection for your quarterback. Nothing's guaranteed right now and these guys will have to prove themselves in order to earn a spot on this team."
Gonzo Nanners will enroll as an organic chemistry major on the pre-pharmacy track and Waters has plans to pursue the BDIC program in gluten free studies. Nanners seemed very humble about his full ride scholarship, he said [Translated from gorillaspeak by our universal language correspondent Martha Benz] "It's all about being a student first, and an athlete second. I've been given a great opportunity to play for the Minutemen, but it is also a great chance to make something out of myself with the education they are providing me with." Waters had much less to say commenting on the school's dining program, "I heard they got good food, that's good."
This news has Minutefans excited for the first time since the football team started playing in 1879. Longtime season ticket holder Harold Heath, who has had his seats since the inaugural season says, "I have been waiting 138 years to see a championship come home to Amherst and like I say at the beginning of every season, this [next year] could be the year. I really had hope for the team in the 1929 season but the great depression hit Amherst hard and it really rubbed off on the team as a whole. These two recruits remind me a lot of that team in not only their style of play but they just seem to have that winning attitude that is missing from the locker room." Heath was rushed to the hospital after his statement due to shortness of breath, but sources confirm he will be healthy by the next home game, with little concern of him breaking his home game attendance streak.
---
---
For more articles by Wes Sizemore, click here. To establish direct correspondence, email sizemore.wes@surrealtimes.net.
---