Political Update: Jeb Bush cruises to victory.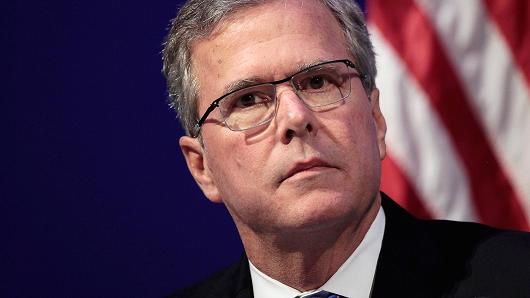 Winning 49% percent of the popular vote, Republican candidate Jeb Bush has won the presidency. Even if the continued murmurs of recounts continue in certain contested counties, Bush has a commanding lead. Although the Bush campaign was unable to break 50%, the heavy third party presence does make this a strong win. Bush will have a clear mandate ahead of him. His moderate positions should not be too hard to implement, as Bush has largely escaped the negative name recognition associated with his brother. Bush delivered part of his acceptance speech in Spanish, and invited his wife to the microphone to thank the Hispanic community for their support. He promise to work with all Americans, regardless of the language they speak. When asked for his thoughts on his win, president-elect Bush replied with one phrase: "Slow and steady wins the race."
---
---
For more articles by Josh Matteo, click here. To establish direct correspondence, email matteo@surrealtimes.net.
---