Come to the Inaugural Surreal Newsroom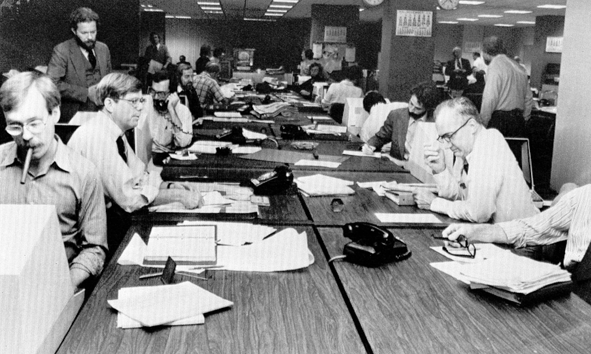 A conducive environment for strategizing around and reporting on the surreality of today's news will emerge from a composition of the following: A chronology of snozz vaper synthesizers; one periphery canal massager; a variety of hull plumpers; a multitude of floaty friendlies; and a multitude of manual airbag fairydusters -- i.e. goodies captivating the each of the senses, jarring the driving force of one's life into independence, and thereby inciting nearpure psychic atomatism.
It will be the inaugural bihexical meeting of staff, correspondents, and contributors for The Surreal Times. And a great deal of planning, organizing, and collaborative writing will occur.
Bring your typeright-ers -- or preferably: your scribblers, your crayons, magazines and your scissors and glue. Bring your friends and your memories and your hairdo. Let us gather together and swirl skyblue.
LOCATION: Herter Hall (room TBD)
TIME: 8:00pm, Thursday 9/7/2017
---
---
For more articles by Dernberger Spengleton, click here. To establish direct correspondence, email spengleton@surrealtimes.net.
---