Members Of The Atonal Music Listening Club Nowhere To Be Found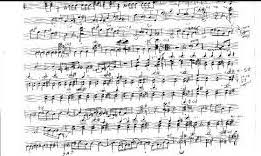 UMass Chancellor Kumble R. Subbaswamy recently outed the head of the AMLC without any explanation. Many questions were asked as to his motivations. Ex-head of the AMLC, Jason Humboldt, claimed malevolent intent. Others, however, let the lack of answers slide when new leadership at the AMCL led many community building efforts, including placing instruments around campus for people to play and enjoy. Some of these instruments were tuned properly, and others not; therefore most people of all kinds were made happy by the deed.
However, as of last week, all known members of the AMLC have disappeared. Humboldt is protesting up and down campus furiously, but no answers are to be found. He claims misdeeds, but some remind us that the AMCL is a group of people possessing contrarian nature, and very well could have embarked on an impromptu vacation.
---
For more articles by Common Observer, click here. To establish contact, email common.observer@surrealtimes.net.
POST A COMMENT