Website Down, People Deprived of News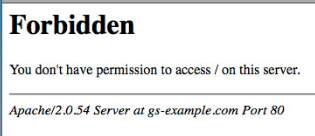 A rogue, extremely undertalented programmer has singlehandedly brought down Amherst's premier source of visceral content. At about 22:34 on February 26, a bug in the HTML code of the surreal times website caused a "403 Forbidden" error message to be displayed when the URL is entered. At the time of writing, the website has been down for about ten minutes. The phone lines at Surreal Times HQ are currently in danger of going offline due to an overload of individuals thirsting for information. This is an embarrassing moment for The Surreal Times. Stay tuned for more...
---
For more articles by Armädeius Galouei, click here. To establish contact, email armgalou@surrealtimes.net.
Log-in or register an account to post a comment.