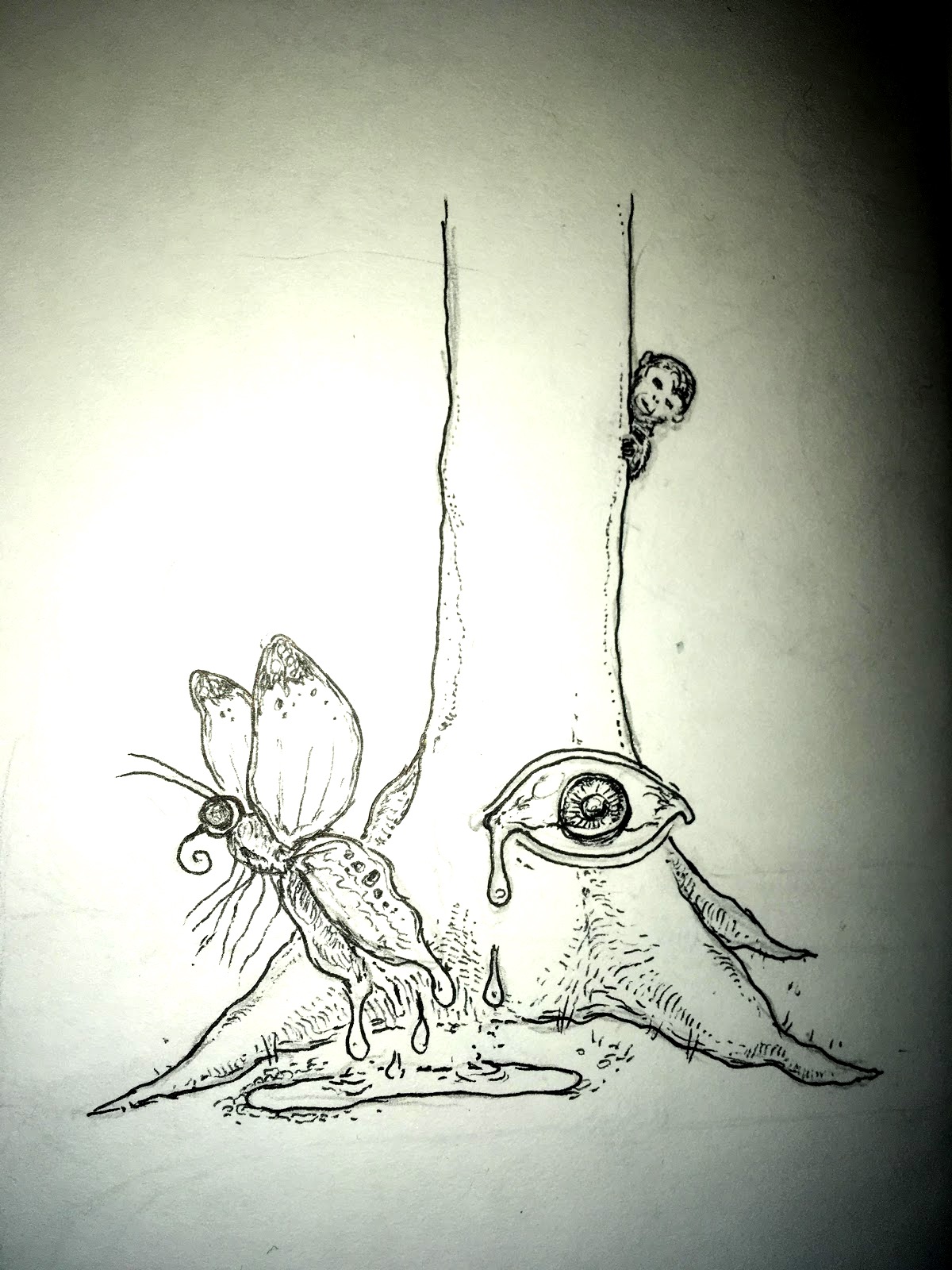 [[Drawing by Rufus Williams]]
And evermore under the sky, the tree and the monkey, and for a time, at least I hope, the blanket will all look to the sky and gaze up at the millions of butterflies in tears if and all the shades of hope that you can never imagine, witnessing all the wonderful things, you see in the flutters of their wings.
---
For more articles by Charleigh Clark, click here. To establish contact, email charleigh@surrealtimes.net.
POST A COMMENT