Cockfighting Bust in Northampton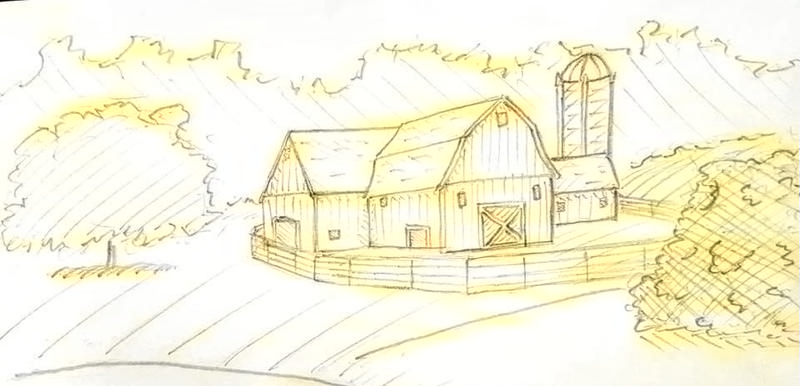 NORTHAMPTON, Massachusetts — From the outside, Ravenwold Greenhouses appeared to the citizens of this world to be a quaint and picturesque New England Farm, hosting a variety of fruits, vegetables, and flowers of both the annual and perennial kinds. They had astounding variety and also the quality was fabulous. Myself, personally, I adored their squashes. My wife, she liked the pumpkins for use in her pumpkin pies.
Well, there's always a catch folks. Some things are truly too good to be true.
The scene took a turn for the worst last week when Northampton detectives raided the 58-acre farm and seized nearly 400 roosters that authorities say were "purposefully bred for cockfighting," a vicious blood sport outlawed in all 50 states of this union, as well as the vast majority of places elsewhere.
In one of the buildings on Ravenwold's Florence Road property, several miles outside the bustling college town, authorities found a blood-spattered ring apparently used to train the birds for combat. In this ring on competition day, cockfighting roosters could net as much as $600 per night for their owners. It was said that this operation was far more brutal than others of its kind, due to especially ferocious birds who could peck dents in steel.
Birds surviving this terrible scene are nearly all maimed, disfigured, in great pain, and with little hope for recovery. I have been told that many of them will need to be put down as a result of this. Sadly, it is for their own good. Because of the pain, and also for the good of other animals that could potentially be harmed by these roosters' deeply ingrained instinct to kill, they must be put down.
The farm has been shut down, its administrators jailed without bail and the roosters distributed amongst nearby animal treatment facilities.
It is a sad day in the Pioneer Valley, folks.
For more articles by Tom Johnson, click here. To get in touch with this writer, email johnson.tom@umass.edu.
---
POST A COMMENT
---
See Also
Want to read more news? Click here for a random article.