Elderly Artist Grows into Oak Tree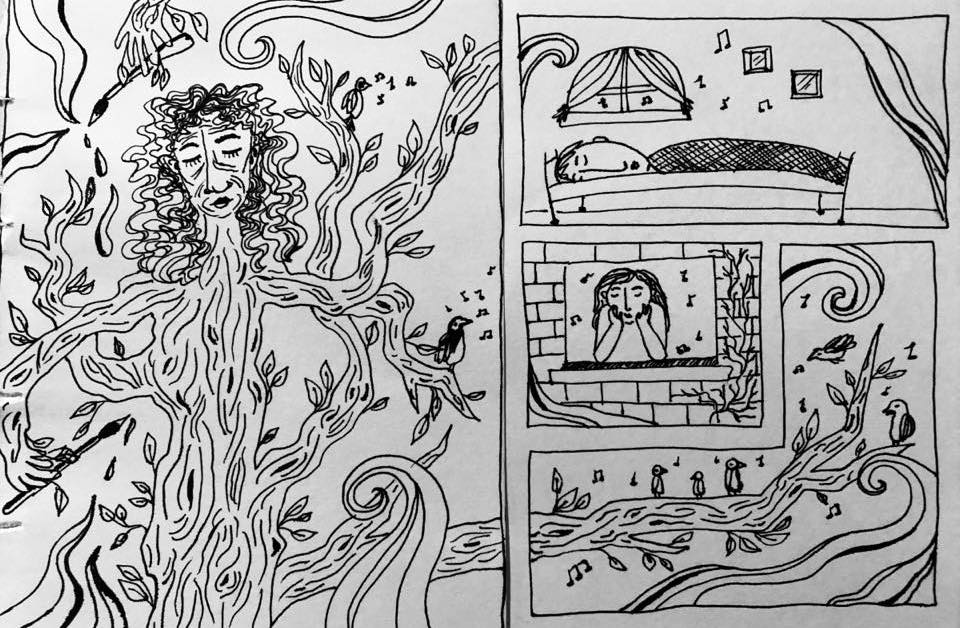 [Artist's depiction by Imogene Larkley]
An elderly artist, not yet forgotten by neighbors, grew into an oak tree, rung with carvings just as her human form was with wrinkles and tattoos. You can hear birds songs bound off her branches even while in the dreamiest of sleeps.
For more articles by The Editors, click here. To get in touch with this writer, email management@surrealtimes.net.
---
POST A COMMENT
---
See Also
Want to read more news? Click here for a random article.