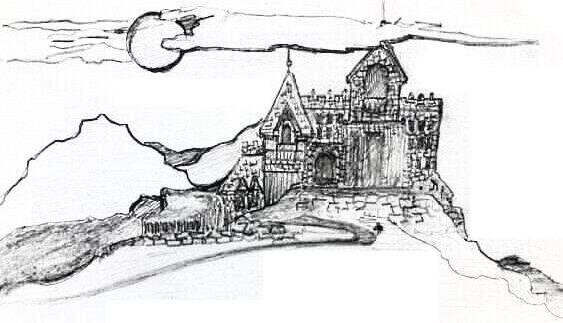 To post a listing or get in touch with sellers or
employers, contact
classifieds@surrealtimes.net. A 2% fee will be taken upon transaction.
---
FOR RENT: Bedroom in castle. Other roommates include the Phantom Framer and a 114-year-old transhumanist. Have your own bathroom + guard tower. Castle protected by moat.
---
WANTED: Time Machine Fifteen Years Ago. Please Provide Time Machine To Prevent Myself From Needing Time Machine In First Place. Will Provide Suitable Compensation in 2025, When Matter Which Needs To Be Prevented Will Have Not Happened. Serious Responses Only, Contact Newspaper If Interested.
---
HIRING: Raging bodybuilder with a good immune system and a nose for white powder. Facial vascularity required. Needed on Tuesdays only. $24/hr, 12 hours a week. Bonus points for steel rods in your bones.
---
HIRING: Piano-playing polar bear for local bar. Must provide piano.
---
WANTED: Dandelion, pedals sourced from different planets, fused together into a single flower. Ideally, stem sourced from earth.
---
FOR SALE: Numerical abilities delivered by morning rooster straight to your bedroom. Wake up early and get your homework done. $200 lifetime subscription.
---
FOR SALE: Environmentally-sustainable flatulation-powered genital stimulation oscillator. Six month warranty with purchase. Available in non-tropical colors. $29.99.
---
FOR SALE: Slightly wrinkled crayons. Crayola brand. None of them are sharp. 10 pack, does not come with sharpener or straightener.
---
MISC. Handyfish available. Got a job no handman can handle? Try me, your friendly neighborhood handyfish. I can swim places the other guys can't. I can grab things the other fish can't. I can do it all. 978-333-3656.
---
FOR SALE: CHAINS. Rusty chains, gold chains, tow chains, tiny metallic links joined by memory or time. Suitable for all binding needs.
---
WANTED: Helmet to prevent the weather from affecting my thoughts. I'm a Sagitarious. Mass-market solutions don't worked for me. Don't contact me directly.
---
FOR SALE: Canned SuperTruth manufactured by the fractiliian overlords. Also available is the SuperWeather Climate Generator, the 3rd-eye Sleeping Mask, the Forbidden SuperFruit, and the SuperGenuis Air Generator. Each item comes with a free music festival ticket. See fractaltribe.org.
For more articles by The Editors, click here. To get in touch with this writer, email management@surrealtimes.net.
---
POST A COMMENT
---
See Also
Want to read more news? Click here for a random article.